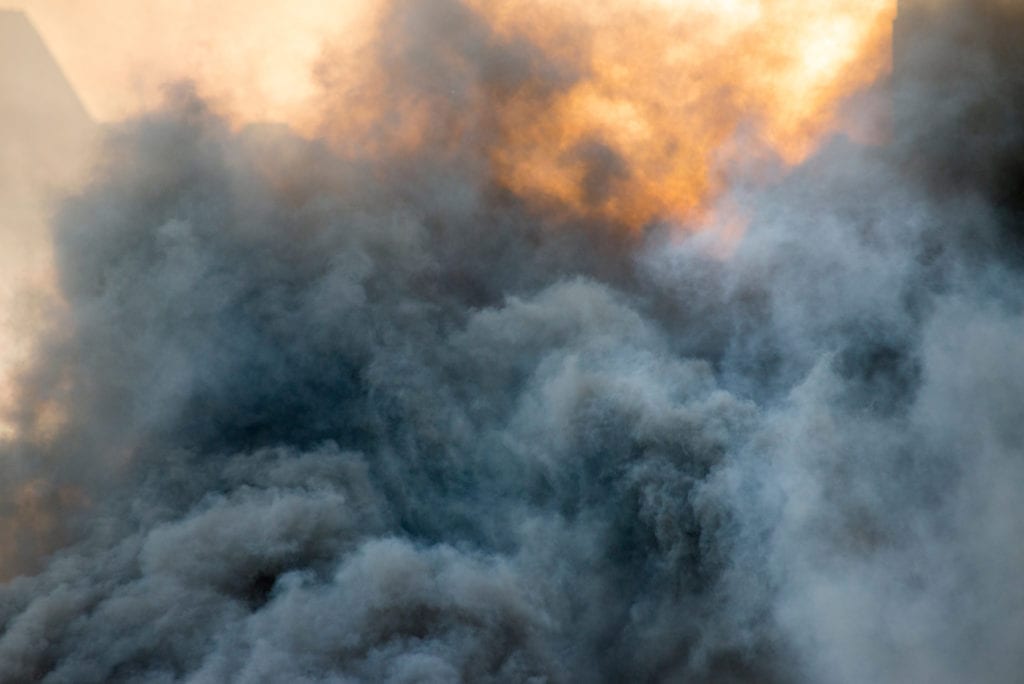 Contact RestoreUnow Today
Fires can be devastating to your home and possessions, even after they've been put out. It doesn't matter if there was major structural damage or the flames only engulfed a single room—house fires can produce an immense amount of smoke. Even in small amounts, smoke can have devastating effects on your property.
That's where we come in. After the fire trucks have left, our company is nearby to help with soot removal. If the damage is left untreated, restoration costs can escalate and the damage will be more severe. RestoreUnow is available 24/7 to answer your call if difficult situations present themselves.
Contact RestoreUnow today for a free estimate!

Dependable Smoke Damage Removal Services Near You
After a fire occurs on your home or property, soot (the black residue you see) can settle onto its surfaces. Its acidity can cause further damage, corrosion, and discoloration to your belongings. Calling for professional restoration right away after a fire or other disaster can reduce the restoration cost and minimize the damage. When you call RestoreUnow, we will use several of our professional methods to restore your property, including:
Soot and odor removal. RestoreUnow will use advanced soot removal equipment along with specialized chemical cleansing agents to remove soot and its odor from your property. We will salvage as many items as possible.
Ductwork cleaning. Smoke can escape anywhere during a house fire, including your property's air ducts. We will thoroughly clean the ductwork to ensure harmful soot doesn't recirculate into your home's air after the restoration.
Item removal. Although we are experts in restoration, some things just can't be salvaged after a disaster occurs. We will provide safe removal and disposal of these items and help catalog the losses for your insurance claims.
The period following a disaster can be incredibly stressful. RestoreUnow can make the recovery process a bit easier. Call us today!
Smoke & Soot Damage Insurance Claims
During your smoke damage restoration process, we will communicate with you every step of the way. At RestoreUnow, we want you to feel sure that your home, your possessions, and, most importantly, your family are in good hands. This includes working with you and your insurance company to bring your fire- and smoke-damaged home back to pre-loss condition as quickly as possible.
Remember: You are not obligated to use your insurance company's preferred vendor and they cannot deny your claim or not pay because you want to use a contractor of your choice. RestoreUnow is certified and approved to work with all insurance companies, and we will work with yours to help the claim process go smoothly.
Choosing Our Commercial Smoke Damage Restoration Experts
Our trained staff will work hard to ensure your home is once again safe and free from harmful smoke and soot residue. Whether you experienced a house fire, are buying a home previously owned by a smoker, or need smoke restoration for another reason, contact RestoreUnow in Maryland today. We will be on our way in 60 minutes or less to assess your property and begin the restoration process to help you feel at home again.
Call RestoreUnow at 301-452-7531 or contact us online!
Does RestoreUnow offer their services in my area?
Our service area includes: Baltimore, Bethesda, Brookeville, Cabin John, Chevy Chase, Clarksburg, Columbia, Darnestown, Derwood, Frederick, Gaithersburg, Germantown, Ijamsville, Middletown, Mount Airy, New Market, Olney, Poolesville, Potomac, Rockville, Urbana, Walkersville, and the surrounding areas.

Tell Us How We Can Help
Ready for Home Improvement?
We're Here to Help