Providing restoration services in the District of Columbia area and the following counties: Frederick, Washington, Carroll, Howard, Montgomery & Baltimore.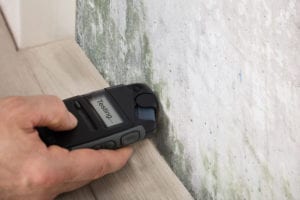 Up to $1,000 deductible assistance
$0 down, $0 out of pocket many times
24/7 live calls
On our way in 60 minutes or less
Free estimates
Certified and approved to work with all insurance companies

Contact our professionals online or call 301-452-7531 any time for assistance.
Crawl Space Mold Remediation Experts Near You
Your crawl space can be a handy place to store infrequently used items, but chances are it's not a place you visit often unless you have to. Because it is so far removed from the main living area, any number of issues can remain undetected for long periods of time, including water damage. This can be further compounded by the presence of wiring and plumbing routed through this area for ease of access, which increases the risk of danger during remediation.
Our team of experienced, trained professionals at RestoreUnow has the knowledge and equipment needed to successfully restore your crawl space back to its original condition and remove all traces of standing water and moisture from your structure.
Call RestoreUnow at 301-452-7531 or contact us online 
Detecting Damage
Even the smallest amount of leakage from pipes or other sources of water can cause damage if left alone and may be a warning sign of a larger, more catastrophic event to come. Other associated risks include:
Mildew – it only needs three things to grow: spores, adequate moisture, and organic materials such as wood, paper, or drywall. Whether the area is slightly damp or saturated with water, the potential for mildew growth is the same and should be investigated.
Structural damage – The flooring, walls, beams, and structural supports can incur damage from water that can threaten the integrity and safety of your home and lead to costly repairs.
Sewage – A broken sewer line can cause a backup of raw sewage into your crawl space, and it's important to call a qualified professional to assess and clean the area due to the potential risks to your health.
Poor indoor air quality – Spore growth and other forms of contamination can make their way into your HVAC network through vents or exposed ducts, triggering a reaction in those with allergies or asthma.
For more information, contact our specialists at RestoreUnow online or give us a call at 301-452-7531.
Avoid Future Risk of Damage
Perform routine inspections. Make a point of inspecting your property on a quarterly basis, at the start of each season. Be on the lookout for signs of a leak from water pipes and call a licensed plumber to address any issues. Water can enter your home through cracks in exterior walls, so be sure to seal these areas as needed. Seepage may also occur through the floor causing damage to stored items, and this issue may be resolved with the installation of a sump pump.
Use your keen sense of smell. Spores have a distinct, musty odor, which is a sure sign that there is an excess of moisture and possible water damage in your property.
Utilize technology. Smart leak detectors are standalone units which can be placed in your house, basement, or other areas to detect water leaks. These battery-operated units use Bluetooth technology to send a notification to your smartphone within minutes of detecting water, and there are a number of models on the market with various features to suit your unique needs and configuration.
To learn more, contact us online or give the specialists at RestoreUnow a call at 301-452-7531.
Choose Us For Crawl Space Mildew Damage Repair and Remediation
The team of knowledgeable restoration professionals at RestoreUnow has the equipment and experience needed to extract standing water, assess the damage, and take the necessary steps for repair.
Call us 24/7 at 301-452-7531 for efficient, reliable service, or contact us online to schedule an appointment.

Tell Us How We Can Help
Ready for Home Improvement?
We're Here to Help