Whether it's large debris from a home remodeling project, or years of clutter and collecting left unattended, sometimes our homes are in need of a major cleansing and removal process. Outdoor junk piles that have grown over the years, dumpsters filled with objects left behind from previous tenants – if you need an area freed from junk or clutter, we can help. No matter what your discarded objects may be, we specialize in getting your environments back in shape by properly cleaning and disposing of whatever undesirables you may have laying around.
Our team of experts has dealt with every form of disarray imaginable and are uniquely trained and qualified to not only clean up a major mess but also disinfect any areas needed as well as ensure all unwanted items are removed and disposed of by proper protocol. Whether you're dealing with a hoarding situation or even biohazard infestations such as bacterial or fungal growth, our professionals have the expertise and experience to remove and dispose of any number of items, large or small.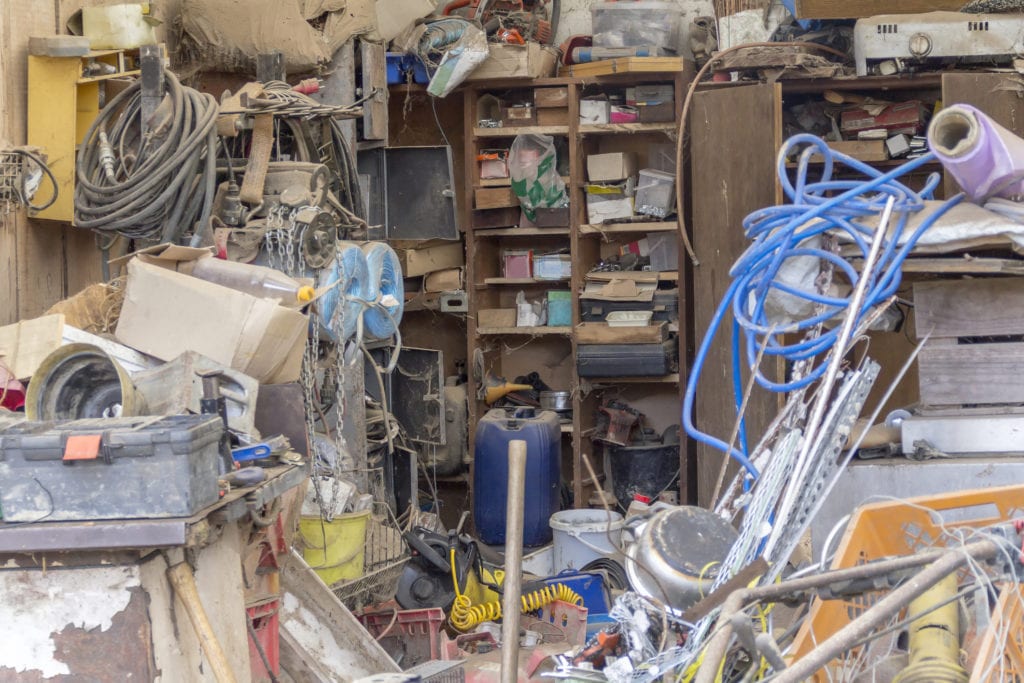 #1 Commercial Junk Pick Up and Disposal Company Near You
Often times, larger commercial properties can come with larger waste and clean up needs. We understand the need for keeping a clean industrial or business environment and are equipped to handle these larger-scale removal situations. Our certified team is uniquely qualified to handle all remediation and bulk item clean up jobs because that's what we do. We are the team that gets called in to handle the toughest cleaning and disposal projects and are professionally trained to contain and dispose of any large mess.
In addition to our highly trained and experienced cleanup crews, we also understand that these situations can often bring with them a certain level of sensitivity. There is any number of reasons homeowners and business owners may want their bulk item situation handled as quickly and quietly as possible. We are not here to judge you for any reason and are skilled at processing junk removal and clean up scenarios both efficiently and discreetly. We are there to do a job and to get you back to normal – it's that simple.

Local Junk and Debris Removal Services You Can Trust
Junk removal processes can be as simple as a large container haul away and disposal process or as complex as a total home hoarding cleanup and disinfecting regimen. No matter what your unwanted pile of items contains, we are certified to handle them and get your environments cleaned up and healthy as quickly as possible.
Our team comes equipped with all the necessary equipment and safety gear to remove even the most obtrusive piles of junk as well as rid your environments of all offensive odors. We are here to take care of any unsightly messes – quickly and discreetly – and will ensure all items are handled properly and disposed of using proper environmental and regulatory requirements.
Mold Removal Baltimore Maryland
|
Mold Removal Bethesda
|
Mold Removal Brookeville
|
Mold Removal Cabin John
|
Mold Removal Chevy Chase
|
Mold Removal Clarksburg
|
Mold Removal Columbia, MD
|
Mold Removal Darnestown, MD
|
Mold Removal Derwood, MD
|
Mold Removal Frederick, MD
|
Mold Removal Gaithersburg, MD
|
Mold Removal Germantown, MD
|
Mold Removal Howard County
|
Mold Removal Ijamsville, MD
|
Mold Removal Middletown, MD
|
Mold Removal Montgomery County
|
Mold Removal Mount Airy, MD
|
Mold Removal New Market, MD
|
Mold Removal Olney, MD
|
Mold Removal Poolesville, MD
|
Mold Removal Potomac, MD
|
Mold Removal Rockville, MD
|
Mold Removal Urbana, MD
|
Mold Removal Walkersville 
|
Mold Removal Washington DC
|
Baltimore Maryland Mold Testing
|
Baltimore Maryland Crawl Space Mold Removal