Family owned and operated restoration company
Serving Gaithersburg since 1985
24/7 live calls
On our way in 60 minutes or less
Free estimates
Direct insurance billing
When you have water damage, our RestoreUnow water damage Gaithersburg specialists are waiting for your call. We are licensed and approved to work with all insurance companies to help your water damage insurance claim go smoothly.
Gaithersburg, MD Water Damage Restoration
---
Flood Damage Restoration and Basement Flooding Remediation in Gaithersburg
Water can be extremely unpredictable and move into places that cannot be seen with the naked eye. For our services in gaithersburg md, we utilize moisture detection equipment such as infrared cameras, moisture meters, and other professional tools to find where the water has traveled. This equipment lets us know what is wet and how wet it is so that we can put a plan of action together that will ensure everything is dry and safe.
Flooded basements and crawlspaces can present even more challenges than regular room spaces. Hidden moisture can lead to mold and mildew that can invade and ruin your stored contents and valuables. Our job is to detect and remove the water in your basement quickly and completely as well as anywhere else in your home or business. This is why people recommend our water extraction services.
Contact RestoreUnow for a free estimate on your flood damage cleanup in Gaithersburg, MD. In urgent need of service? Call RestoreUnow at 301-452-7531.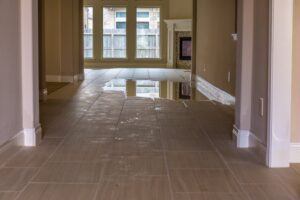 Gaithersburg Water Damage Cleanup and Removal
Whether you've discovered flooding from a broken or leaky pipe, damage from frozen pipes, a sewer line break, a sink or toilet overflow, or a malfunctioning appliance like a water heater, washing machine, dishwasher or refrigerator in your home, our flood damage technicians are equipped to handle any problem of any size. All it takes is one phone call and we are on our way to handle all your water damage cleanup needs.
Keep in mind that we also service the Gaithersburg MD 20879 and the Gaithersburg MD 20877 zipcodes for your convenience.
Don't let your water damage turn to mold! Call RestoreUnow for immediate water removal in Gaithersburg, MD.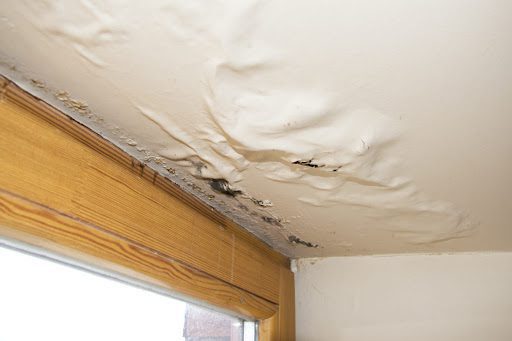 Sewage Damage Cleanup & Decontamination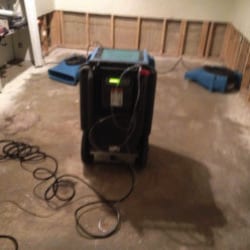 Are you in need of sewage removal? A problem with your sewer system can cause significant problems. Sewage damage can be hazardous to both your health and your home. Left untreated, fecal matter or raw sewage can cost you hundreds to thousands of dollars in damage to your home. If sewage problems remain untreated, they can cause major structural damage which can be extraordinarily expensive to repair. Our professionally certified 24 7 emergency experts have years of experience resolving various sewage cleanup and repair problems. We provide the best sewage cleanup and repair services for both commercial and residential customers.
Sewage backups require immediate attention. Call RestoreUnow 24/7 for sewage damage cleanup in Gaithersburg.
Structural Drying
To increase the rate of drying, we not only install specialty structural drying equipment, but we remove non-restorable materials such as drywall, insulation, baseboards, linoleum, etc. A certified and trained estimator will inspect your home regularly to ensure that your home is drying as quickly as possible. In addition, we document the scope of work relative to the humidity of the air, moisture content levels, and overall drying progress. Digital pictures are taken for evidence of the affected areas, structural damage, and damaged contents when applicable.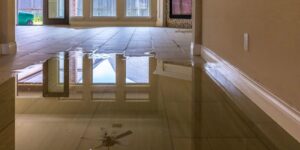 Making Your Water Damage Cleanup Our Priority
Our priority is to take care of your water damage repairs as quickly as possible while making sure the job is done professionally and to the highest of standards. Water cleanup and water removal are our specialties and we don't rest until your home or business is back to a safe and normal condition. For more information on our residential or commercial water damage restoration services in Gaithersburg or to reach us about a 24 7 emergency water damage issue, call us today at 301-452-7531.
Contact RestoreUnow today for a free water damage estimate.
Water damage instances are known to cause a lot of inconvenience to the people living in the home and you must look for ways to deal with the water damage issues. When you are unable to handle the problem on your own, you should hire our restoration services in Gaithersburg for assessing the extent of water damage and for fast water extraction services. This will eventually resolve the problem in the best possible manner so that the problem caused due to excessive water damage and flood can be minimized.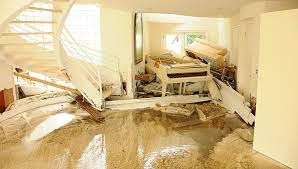 Call A Water Damage Expert
When you experience water damage in your home, the most important step that you will have to take is to hire 24 7 emergency experts for detecting the water damage problem that has been taken at your property. These experts are far more efficient in handling the problem rather than you trying to handle the problem yourself so that you will get the desired outcome.
Therefore, you should hire the best professionals who have experience in detecting the water damage problem so that you will no longer have to suffer from the extensive problems. Water damage inspection requires a large number of skills and expertise that can only be handled by professionals so that you will not face any serious problems due to water damage instance.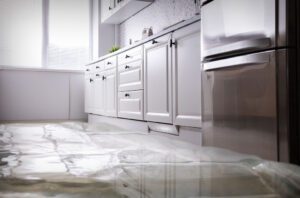 How To Inspect Your Home Manually
After the flood, you will find a large amount of water inside your home which might cause damages to your property and its valuables. Therefore, you should detect the water damage in your home yourself because it will help you in determining the extent of damage to your property. Different signs indicate that there are serious issues in your home interiors which include checking for wall leaks, wet ceilings, or increased moisture levels which indicates that there is a serious water damage problem.
It is also important that you hire experts who will handle all kinds of water damage issues in your home so that they will be resolved at the earliest. Checking water damage manually will mean that your home will be protected from all kinds of water-related problems and this task can be accomplished with the help of professionals.
They will inspect every object of your property for determining whether it has been damaged or not so that you will get the desired outcome.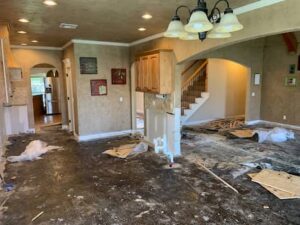 Signs You Need To Look Out For
When you are assessing the amount of water damage that has taken place on your property, you will see that mold is present in the moist and humid areas of your home. The presence of mold is the biggest sign of water damage that you will experience because this microorganism is known to be present in only wet and moist areas of the property.
Thus, as soon as you find the presence of mold, you must look for ways to eliminate the problems so that they will be resolved at the earliest. Moreover, you should also hire experts who do restoration services in gaithersburg and who will carry on the water damage restoration services so that your home will be protected from further water damage problems.
The instances of water damage can cause a lot of inconvenience for the people living inside the home because along with causing damages to the belongings, water damage can lead to the formation of mold. As soon as you find water damage issues at your home, you will need to hire a water damage Restoration Company for the best quality service.
Where To Look For A Professional Water Damage Expert For Inspection
The best way of detecting water damage problems at your property is by hiring an expert who is very efficient in handling the situation in the best possible manner. You should never carry on the task yourself because you might lose your valuables forever while exposing your family to the dangers of mold and other health problems. This is why our mold remediation experts always answer 24 7 emergency calls.
Therefore, the right kind of professional will handle the situation in the best possible manner so that you will no longer have to suffer from any serious consequences due to water damage issues.
They are also experienced in detecting the extent of water damage problems so that they can be prevented from causing further damage to your property. Thus, you need to seek the assistance of professional restoration services in Gaithersburg and choose experts that are capable of handling the problem in the best possible manner so that you will receive superior quality results.
Inspect Your Home To Find Water Damage
When you find that your home has been affected due to excess water and flood, you should check for water damage manually because it is the best way of assessing the damage. There are different ways of detecting the water damage yourself which include checking for wet ceilings, wall leaks, and increased moisture levels.
These are the signs that indicate that your home has been affected and you will need to look for ways to carry on repairs of the home. Hiring a professional for water damage restoration is the best way of dealing with the problem so that you will no longer have to face the serious consequences of water damage issues.
You also need to be alert when it comes to checking the water damage issues so that they will be treated at the right time.
How Can Mold Be The Cause Of Water Damage?
The most significant sign that you will find in your home after water damage instance is the presence of mold because it indicates that your home will be affected due to mold. You should be careful about the presence of mold that is generally found in the wet and moist areas of your home.
Our mold remediation professionals know that exposure to mildew can lead to serious health problems for the people living in the home and hence you should follow the right steps that are needed for eliminating the presence of mold. The professionals have the skills and experience that is needed for handling the water damage problems so that it will be resolved at the earliest. Moreover, as soon as you notice the signs of water damage, you should take the right steps that will ensure that your home and its belongings will be protected.
Does RestoreUnow offer water damage restoration near me?
We recommend choosing RestoreUnow for these types of services in gaithersburg md to ensure quality workmanship and service quality. For our mold remediation services, you can also request an estimate online, directly through our website. Call our water damage Gaithersburg experts.
Our water damage Gaithersburg professionals serve the entire city, including ZIP codes: 20850, 20877, 20879, 20886, 20899.

Tell Us How We Can Help
Ready for Home Improvement?
We're Here to Help